Drive your financial goals with a customized manufacturing formula. We listen to our customers and convert their thoughts into action plans.
Our customers obtain maximum benefits from minimum capital investment. King Steel uses exclusive core technology, MICS, to integrate multi-injection systems and multi-mold workstations into one machine, leading the industry in foam elastomer and industrial elastomer injection forming equipment. We work closely with our customers and uncover their specific industry needs during each visit and conversation to provide customized service.
Francis Chen, Chairman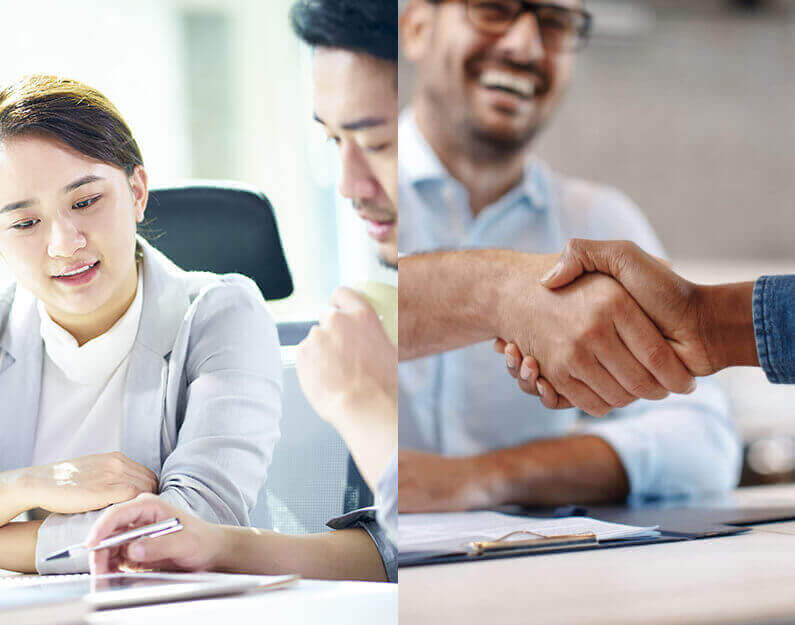 Our achievements come from the sum achievements of colleagues and customers!
Every time we innovate and change,
we create more value for customers, colleagues, and the industry.
Since King Steel's establishment in 1978, we have undergone two organizational and technological transformations. We switched focus from product diversification to single development. Each transformation has boosted talent and financial growth! We are currently experiencing our third transformation, improving operating efficiency and corporate culture through digitization and smart upgrading, and introducing brand new SCF foam elastomer injection forming equipment. KingSteel will inject new energy into the global circular economy and sustainable management!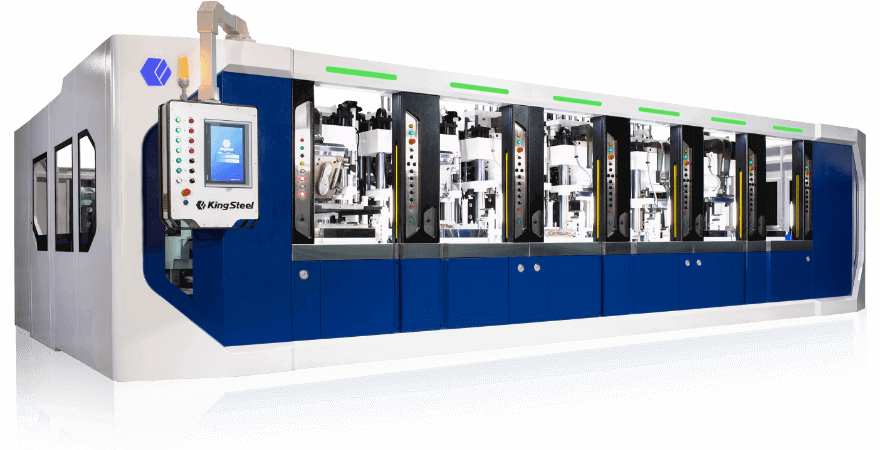 Corporate Social Responsibility
We have introduced the UN's Environmental, Social, Governance (ESG) evaluation index into our core operating philosophy and value chain. The company has set sustainable long-term goals and a shared vision. We will work with our colleagues, customers, key suppliers, stockholders, and stakeholders in realizing sustainable development, profit sharing, and corporate social responsibility.
Sustainable Governance
---
We used the ESG as an important index to improve our development, production, sales, finance, human resources, and digital operations to create sustainable value for all the stakeholders.
Sustainable Products
---
We are adding the ESG index into our development process to develop safe, energy-saving, carbon-reducing, high-efficiency, and environmentally-friendly products based on our customers' operating needs. We are working together with our partners to build a sustainable society.
Friendly Work Environment
---
We are committed to creating a safe and healthy work environment so that our colleagues and partners can work in a fair, free, and inclusive environment and become key members in a sustainable social and corporate environment.
Profit sharing
---
We are investing our financial gains into our colleagues' career development, our key suppliers' technology development, and support for disadvantaged groups. Our goal is to become a force of positive change in society.
Company History and Technological Advancements
2023
Launched ONE Service, the industries first one-stop holistic solution, powered by our innovative NexCell technology.
2022
Introduced Microsoft sustainable cloud and MX MCD mechanical solution designs.
2022
Made Environmental Social and Governance (ESG) as our main business tenets.
2021
Launched mechanical integration with MICS on multiple sets of injectors and mold clamps, combining them into an all-in-one service solution.
2021
Integrated Microsoft Azure cloud computing and related Internet of Things (IoT) technology, which completed the building of a smart factory
2020
Introduced the Microsoft Dynamics 365 corporate management solution to drive comprehensive digital management
2019
Introduced the Microsoft CRM system to provide customers better real-time service
2018
Introduced the Microsoft M365 and Teams to increase the creativity and work efficiency of all colleagues.
2004
Established the "King Steel (Guang Zhou) Machinery Co., Ltd" in China.
2002
Successfully introduced the fourth-generation EVA injection foam forming machine and obtained over 70% of the market share in Asia.
2001
Began using MAZAK (Japan) CNC processing tools to produce equipment, improving precision-processing capability.
2000
Successfully introduced the rubber injection, hot press series machinery.
1998
Moved to a brand new plant at No. 22, Gongyequ 7th Rd., Xitun Dist., Taichung City and updated the second-stage corporate identification system. Constructed a computerized and automated storage system with 1,000 storage spaces.
1996
Became the first shoe machinery manufacturer in Taiwan to pass the ISO-9001 international quality certification.
1994
Successfully introduced the fully-automatic rotary plastic shoe air-blown injection forming machine.
1993
Successfully introduced Taiwan's first fully-automatic rotary four-color plastic shoe injection forming machine.
1991
Produced the first-generation fully-automated EVA injection foam forming machine, accelerating sporting shoe development.
1990
Fully introduced the CIS corporate identification system.
1987
Introduced the fully-automatic rotary three-color shoe injection knotting machine.
1985
Completed the first organizational transformation to focus on the shoe machinery industry.
1984
Introduced Asia's first fully-automatic rotary single/dual color shoe injection knotting machine.
1982
Developed the first automatic shoe plastic direct injection knotting machine, shocking the international market.
1978
Officially change the company's name to KING STEEL MACHINERY CO., LTD. to engage in various plastic extrusion and injection machinery production.
1976
Mr. Jin-Dong Chen and Mr. Francis Chen, the founders of King Steel, established the Chung-Ta Machinery Co. to engage in machine parts processing.
Honors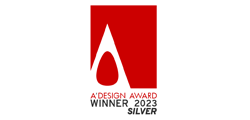 A' DESIGN AWARD WINNER 2023 - Nexcell Orbit RX Industry Product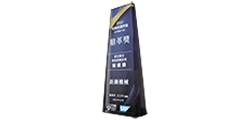 2022-Ding- Ge Digital Transforming Award - Digital transforming model for Manufacturing filed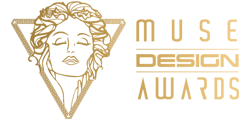 2022-Won the 2022 MUSE Design Award Gold Winner:NexCell Orbit RX2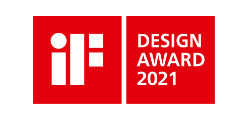 2021-Won the iF Design Award 2021 for NexCell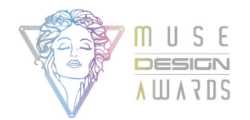 2020-Won the 2020 MUSE Design Award Platinum for NexCell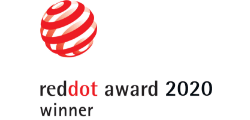 2020-Won the 2020 Red Dot Award for NexCell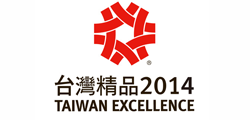 2014-Won the "It's Very Well Made in Taiwan" award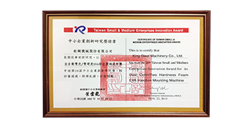 2013-Won the ROC "Taiwan Small & Medium Enterprises Innovation Award"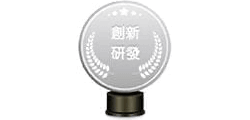 2002-Won the ROC "Innovation Research Award"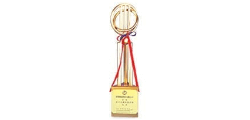 2001-Won the "National Award of Small and Medium Enterprises" issued by the ROC president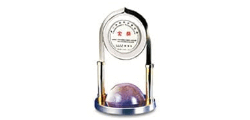 2000-Won the "Business Enterprise of the Country Gold Medal" issued by the Republic of China National Enterprise Competitiveness Development Association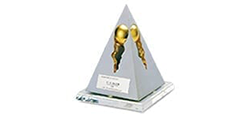 1999-Won the "Second Rising Star Award"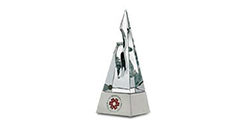 1996-Won the "It's Very Well Made in Taiwan" award 、Won the ROC "Silver National Award of Excellence" in the same year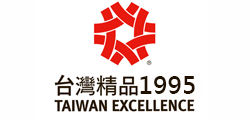 1995-Won the "It's Very Well Made in Taiwan" award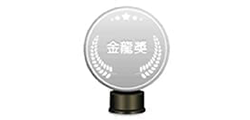 1993-Won the first national "Gold Dragon Prize" for ROC domestic machinery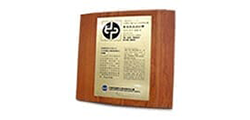 1989-Won the Taiwan External Trade Development Council's "Excellent Production Design Award"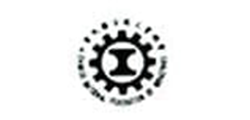 1987-Won the Taiwan Footwear Manufacturers Association's "Excellent Product Award"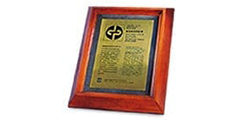 1986-Won the ROC's "Excellent Product Design Award" and the "Award on New Product Development"、Once again named one of the "Outstanding Export Factories" by the MOEA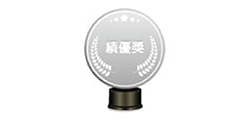 1985-Won the "First National Best Product Award" issued by the Chinese National Federation of Industries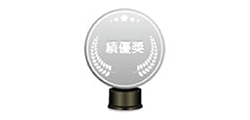 1985-Won the ROC "Award on New Product Development"、Named by the MOEA as one of the "Outstanding Export Factories"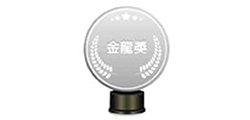 1982-Won the first national "Gold Dragon Prize" for ROC domestic machinery、Given the "Performance Outstanding Award" by Vice President Hsieh